If you are experiencing a life-threatening situation, dial 911 immediately.
If you are experiencing difficult or suicidal thoughts dial 211 for mobile crisis services.
In Connecticut, mobile crisis intervention services are provided by teams of mental health workers (psychiatrists, RNs, MSWs, psychologists) who intervene in situations where an individual's mental or emotional condition results in behavior which constitutes an imminent danger to him or herself or to another. Mobile crisis teams visit people in their homes or community sites, and others meet clients in clinics or hospital emergency rooms. Psychiatric emergency rooms and mental health facilities can provide crisis services to people who can travel to a facility. To find mobile crisis teams or a mental health facility near you, dial 211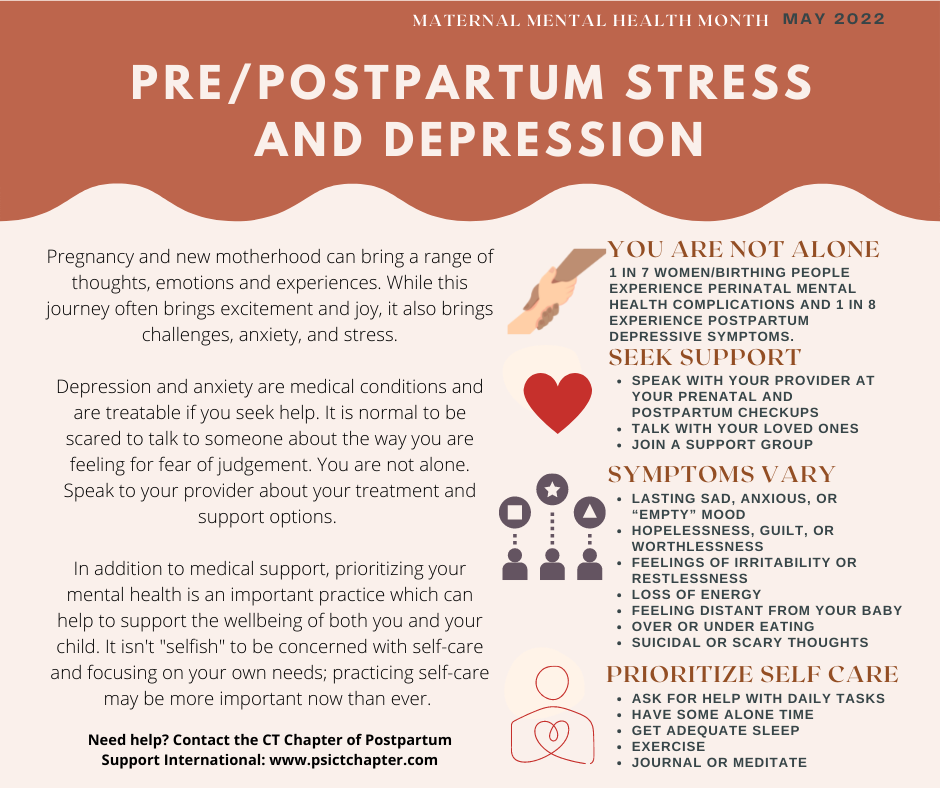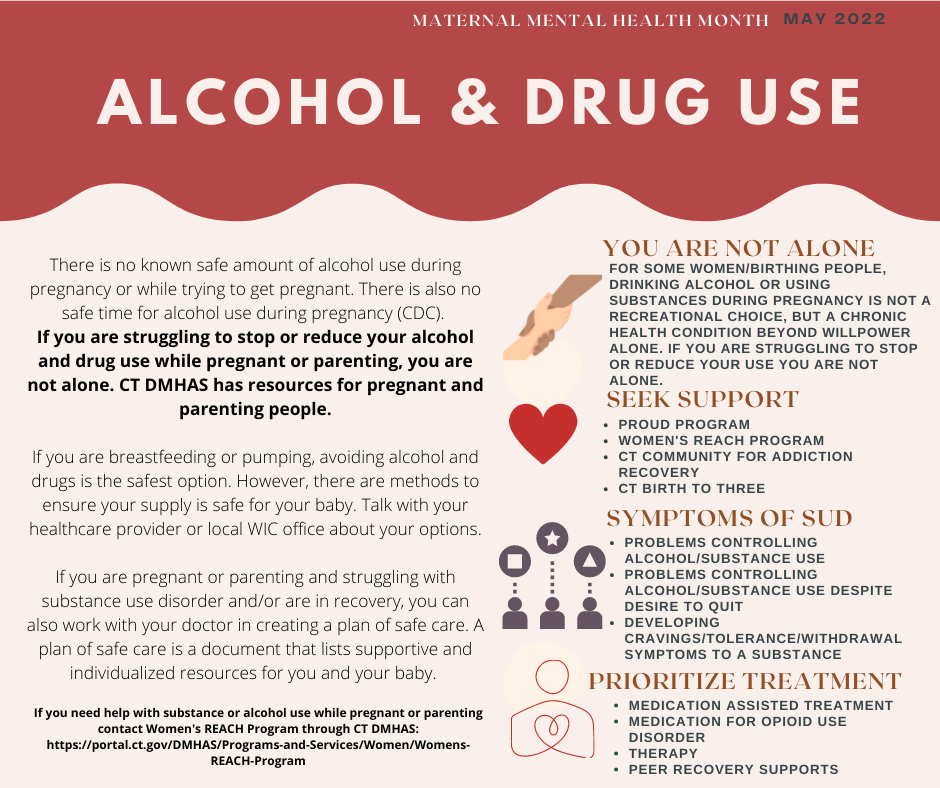 National Suicide Prevention Hotline 
1-800-273-8255 
https://suicidepreventionlifeline.org/
Crisis Text Line 
Text HOME to 741741 
https://www.crisistextline.org/
Postpartum Support International  
PSI Hotline: 1-800-944-4773  
https://www.postpartum.net/
Connecticut's Intimate Partner Violence Hotline  

CTSafeConnect.org or dial 888-774-2900
DCF – Intimate Partner Violence/Domestic Abuse Help Sheet
Talk it Out CT – Parent Support Line 
1-833-258-5011 
www.talkitoutct.com  
Connecticut Recovery and Addiction Resources
In recognition of the experiences and challenges faced by women seeking treatment for substance use disorders, the Connecticut Department of Mental Health and Addiction Services (DMHAS) funds specialized and comprehensive programs for women and their children. These include residential treatment, outpatient treatment and specialized care management for women transitioning from a residential setting to community-based recovery services. For more information about programming, click here:  Women's and Children's Services (ct.gov).